Weight Loss Hypnotherapy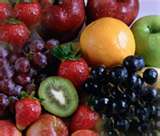 Are you looking for a magic wand that will transform you into the person you have always wanted to be? Have you tried every diet or eating program on the market? Is your life a series of weight loss ups and downs, successes and failures? Do the words 'self sabotage' mean anything to you? Do you believe that your problem is emotional or stress related? You may need to lose weight for health reasons, you may want to lose weight to feel better, look better, or you may just want a way to stop the constant struggle of weight loss/weight gain. Whatever your reason ANYONE who has ever struggled with their weight should consider  Hypnotherapy.
So why will Hypnotherapy work when nothing else has?
It helps you recognize the core issue, once identified it can be dealt with
It helps you create new, positive habits so you don't even know that you are changing
It helps you create an image of yourself in the future that will become your "motivator"
it helps you deal with the cravings as they hit
it helps you deal with side issues as they come up and helps you counteract the sabotage
it helps you deal with stress and emotional issues which are often the trigger.

The weight loss program I recommend is Virtual Gastric Band (VGB) mainly because of its weight loss success rate.  I now offer two programs under the VGB umbrella – Basic and Advanced.  For more details on these programs click here.