Children's Issues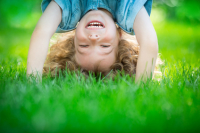 Kids Hypnosis
As a mum of two boys I understand the struggles first hand that kids face whilst growing up.   For 10 years I have been working with kids from 4 to 16 for all different types of problems with great success.
So let me ask you is your child struggling with stress, worries, bullying, anxieties, nightmares, phobias or fears, pain or unwanted and distressing habits? Do you have an angry child, a lost child?
What would you give to have a carefree child who just enjoyed being a kid – what would you give to see that smile again?
Because kids are naturally in a state of trance (connecting to their immagination) up to about the age of 10 they find hypnosis really easy and the results are usually very good. Remember hypnosis is a natural state that we as humans go into all the time.  Next time you look at your childs' face and see that glazed look, remember they are already in a hypnotic trance.
Some common issues I deal with are:
Bullying – can be face to face or cyber bullying, we help the child to develop resilience and self confidence
Stress and Anxiety –peer pressure, the competitive nature of school, fitting in, onset of puberty can often affect a child's' ability to deal with stress and increase anxiety
Eating disorders – childhood obesity, over eating, cravings and body image
Parent/Child relationships – realising that the problem sometimes starts with the parents so the therapy may involve both children and parents
Learning Difficulties – lacking motivation, focus and concentration
Fears and Phobias – Having a vivid imagination can create both negative and positive fantasies but they can also learn to take on the fear and phobias of others
Addictions, habits or the too much behaviours – usually because of a need to feel better about themselves
Abandonment – not getting the attention they need, feeling like they are not good enough
Each child is treated as an individual and sessions are age appropriate. One of the great advantages in using hypnosis with children is that there are no negative side effects. These techniques are calming, drug free and enjoyable for the child. Most children love coming to see me as I create a therapeutic story around the things they like and identify with.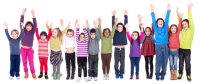 Other common problems that can be helped include:
Anger and Aggression
Sleep disorders
Bed wetting
Habits such as nail Biting, thumb sucking, coughing etc
Under eating and over eating
Bullying, not fitting in
Anxiety and Stress
Medical issues such as pain
Social problems
Fears and Phobias
Blushing
Shyness
For the last two years I have been working on creating a youtube channel primarily for children. With over 80 videos and more than 12,000 subscribers my videos are listened two daily by many kids around the world.  Check out my youtube channel here
Your child doesn't need to carry childhood problems and issues into adulthood, help is just a phone call away.